Fireplaces
Your fireplace is important. We offer first-rate expertise in fitting fireplaces and we can also help you with selection. Our prices cannot be beaten and when you ring you will be talking to a qualified professional who can answer all your questions. We have over 200 fireplaces available and custom work can also be done. Please ring John anytime on 087 0901464…………….we will be update more stock on this page stay tuned!!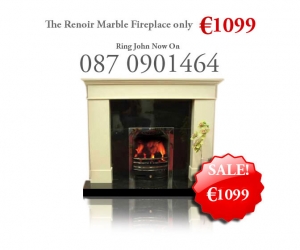 Our Best Deals Avalable Now:
Another Option:
If you have already decided on a particular fireplace, we can beat any price you have been quoted.
Just text a picture or model name to John at 087 0901464. Alternatively, you can email same to john@fennellfireplaces.ie
Measuring, Fitting And Times:
Our showroom is situated in Arklow, Co. Wicklow and is just 40 minutes from Dublin. The showroom is open 6 days a week and evening appointments can easily be arranged at the showroom as well.
Measuring, where needed, can also be done in the evening at your convenience so please feel free to call John anytime at 087 0901464 to arrange an appointment or with any questions you may have.